World Art
News
A summary of what is happening around the world of art - just click on our selected links to get a quick overview of some international art trends.

Current posts are listed at top of page - scroll down to see older posts and archived pages.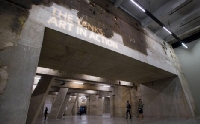 90 artists and collectives participating in ROUNDTABLE: The 9th Gwangju Biennale, 7 September to 11 November 2012
Six curators: Nancy Adajania/ Wassan Al-Khudhairi/ Mami Kataoka/ Sunjung Kim/ Carol Yinghua Lu/ Alia Swastika.
Six themes: Logging In and Out of Collectivity /Re-visiting History /Transient Encounters /Intimacy, Autonomy and Anonymity /Back to the Individual Experience /Impact of Mobility on Space and Time.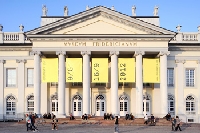 dOCUMENTA 13 @ Kassel, Germany
Organized in every five years since 1955 in Kassel, Germany, dOCUMENTA 13 will open to the public on 9 June 2012 and run for 100 days. Regarded as one of the key international exhibitions of contemporary art, the main direction of thought of the coming dOCUMENTA is Collapse and Recovery. Artistic Director Carolyn Christov-Bakargiev.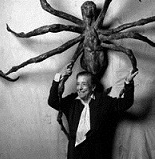 Louise Bourgeois: Passage dangereux @ Hamburger Kunsthalle
This year, Louise Bourgeois (1911-2010) would have celebrated her 100th birthday. Hamburger Kunsthalle presents the exhibition "Passage Dangereux" to homage the artist. Curated by Brigitte Kölle, the exhibition includes her famous "Cells", "Passage Dangereux", "À l'infini" along with other installations, sculptures, tapestries, etchings and works made of fabric from the last 15 years in the life.


http://www.hamburger-kunsthalle.de/index.php/louise-bourgeois/articles/louise-bourgeois.html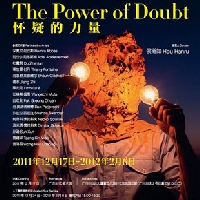 The Power of Doubt @Times Museum, Guangzhou
一個由數位技術主導並塑造的時代,人人生存在真實與虛構之間。這是一個看似開放、自由的全球化世界,但網路世界的"自由"表達系統,是否將現實壓縮進單一溝通、獨一真實的介面?參展的藝術家大多來自中國、東歐、南亞,非洲等經歷著社會變革的地區。


YOKOHAMA TRIENNALE 2011
How much of the world can we know? How to take the next step beyond these difficult circumstances? The fourth edition of the Yokohama Triennale approaches the present age of confusion and uncertainty as an attempt to rethink human existence and relationships. Artistic Director: MIKI Akiko.


The 54th Venice Biennale, June 4 to November 27
Venice Biennale is back and bigger than ever. Check out the work by American artist Christian Marclay (Golden Lion for the best artist) and the work by young British artist Haroon Mirza (Silver Lion for a promising young artist) at the ILLUMInations Exhibition curated by art historian and critic Bice Curiger. This year's Venice is interesting with the national pavilions. Also not to be missed is the German pavilion by Christoph Schlingensief who has won the Golden Lion for Best National Participation.


[
1
] [
2
] [
3
] [
4
] [
5
] [
6
] [
7
] [
8
] [
9
] [
10
] [
11
] [
12
] [
13
] [
14
] [
15
] [
16
] [
17
] [
18
] [
19
] [
20
] [
21
]