World Art
News
A summary of what is happening around the world of art - just click on our selected links to get a quick overview of some international art trends.

Current posts are listed at top of page - scroll down to see older posts and archived pages.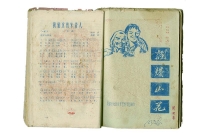 Xu Bing: A Retrospective @ Taipei Fine Arts Museum
The exhibition features works by Xu Bing over the past four decades, including woodcuts, drawings and sketches from the 1970 and 1980s, followed by some of his more well-known works, such as Book from the Sky (天書), An Introduction to New English Calligraphy (新英文輸入法入門) and Book from the Ground (地書), as well as large-scale site-specific installations and new works.


http://www.tfam.museum/Exhibition/Exhibition_page.aspx?id=495&ddlLang=zh-tw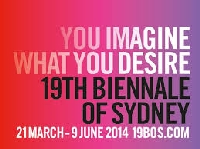 19th Biennale of Sydney, 21 March to 9 June 2014
Alongside the Venice Biennale, São Paulo Biennale and Documenta, the Biennale of Sydney is the fourth oldest biennale in the world and was the first biennale to be established in the Asia-Pacific region. The 19th Biennale of Sydney: You Imagine What You Desire will be held from 21 March – 9 June 2014, under the artistic direction of Juliana Engberg.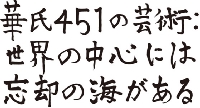 Yokohama Triennale 2014, August 1–November 3, 2014
A voyage of silence and whispers.
A voyage of fahrenheit 451.
A voyage into the useless.
A voyage to meet the Enfants Terribles.
Drifting into a sea of oblivion.
Yokohama Triennale 2014 aims to present a story of such a voyage through the mind.


Okwui Enwezor named artistic director of the Venice Biennale 2015
The first African-born curator in the exhibition's 100 year history, Okwui Enwezor has been appointed Director of Visual Arts for the 56th Venice Biennale 2015.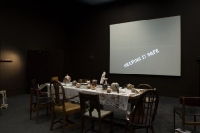 Urban Border Bi-City Biennale of Urbanism\Architecture 2013 (Shenzhen)
"This biennale doesn't glorify. It experiments. It doesn't consolidate. It takes risks. It is a vehicle for change, for real change. It produces leverage for alternative histories and a new future." -Ole Bouman Team: Biennale as Risk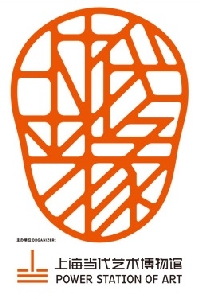 Portrait of the Times , 30 Years of Chinese Contemporary Art @ Power Station of Art, Shanghai
一百一十七組藝術家,三百件繪畫、雕塑、裝置、錄影和攝影「肖像」作品,呈現改革開放三十餘年來中國當代文化藝術的發展歷程。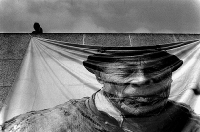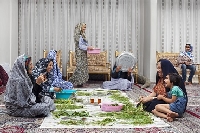 Everyday Life: 2013 Asian Art Biennial @ National Taiwan Museum of Fine Arts, Taichung, 5.10.2013 to 5.1.2014
Curated by Iris Shu-Ping Huang, the exhibition focuses on aesthetic depictions of "everyday-ness". Artists from Israel, Japan, Indonesia, Malaysia, Australia, Hong Kong and Taiwan are invited to produce new works locally.


http://www.ntmofa.gov.tw/chinese/news01_1.aspx?NID=1965&n=10088&LB=73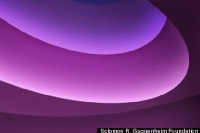 [
1
] [
2
] [
3
] [
4
] [
5
] [
6
] [
7
] [
8
] [
9
] [
10
] [
11
] [
12
] [
13
] [
14
] [
15
] [
16
] [
17
] [
18
] [
19
] [
20
] [
21
]