Reviews & Articles
---
Umbrella protests one year later: South Ho & Ken Kitano
John BATTEN
at 4:20pm on 23rd September 2015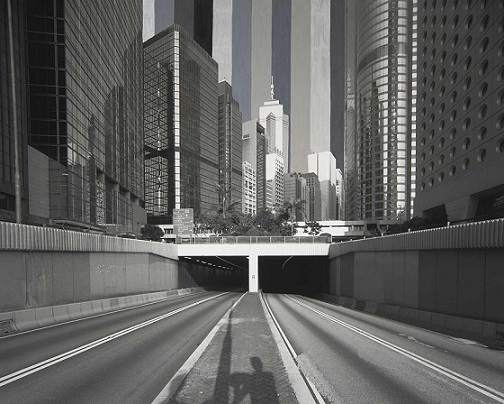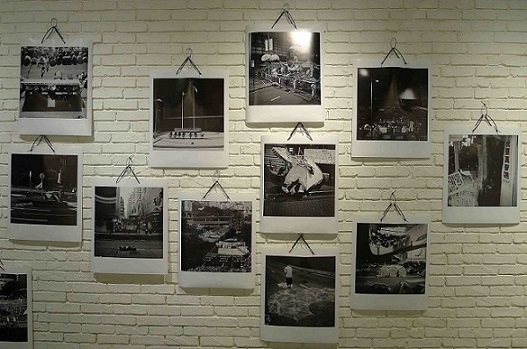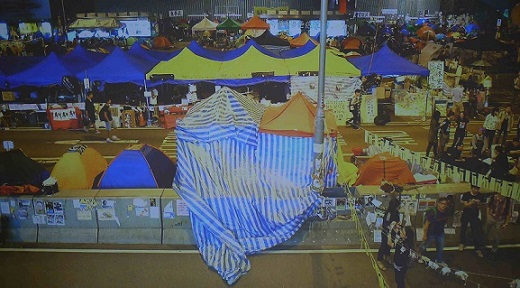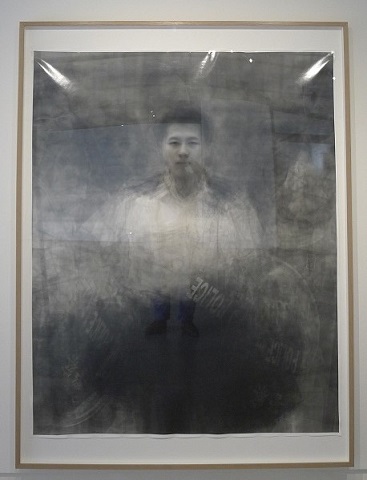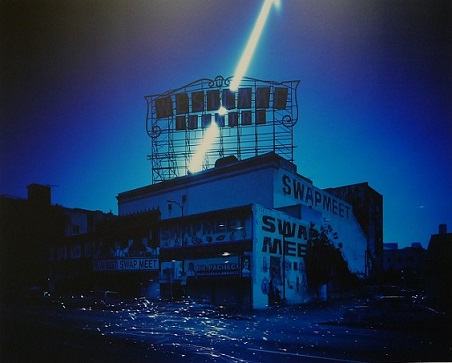 Captions:
1. South Ho, Not Every Daily 1, watercolour on archival inkjet print, 2015
2. South Ho, The Umbrella Salad, installation view, archival inkjet print, 2015
3. South Ho, Umbrella movement village in Admiralty, video still, 2015
4. Ken Kitano, 26 Policemen at 2014 Hong Kong protests Umbrella Revolution, silver gelatin print, 2015
5. Ken Kitano, Westlake Theatre, Los Angeles, 9 July 2013, colour print, 2013



(原文以英文發表,題為〈雨傘運動一年後: 何兆南、北野謙〉。)

This two-person photography exhibition coincides with the first anniversary of police attempts to disperse pro-democracy street protesters with pepper spray and tear gas in Admiralty on the night of 27 September 2014. The consequences of that momentous night were two months of vigorous political debate, barricaded streets, outbursts of violence and the gradual establishment of tented village-like communities of protesters.
South Ho presents an intelligent and varied overview of the main Admiralty and Mong Kok protest sites. Japanese photographer Ken Kitano visited Hong Kong to photograph his continuing our face series of portraits during the protests.
Ho shows a long wall of black and white documentary-styled photographs using as mounts the plastic ties that were ubiquitous and notorious in those months: profusely employed by protesters to bound together stacked steel barricades and by police to bound the hands of arrested protesters. Ho's survey includes long and wide landscape photographs of the city's transformed streets, counterpointed by the poignant minutiae of a protest that was, as I outlined in an essay* for the accompanying photobook, "…an unprecedented time of futile exhilaration and optimistic crisis."
On the gallery's adjacent walls Ho screens a marathon five-hour series of videos silently tracking the movements and daily activities of people in Admiralty. Another series of large-format photographs show key Hong Kong buildings and structures, including Central's temporary pedestrianised Harcourt Road underpass (see image), highlighted with a grey-shaded vertical-lined painted skyline emphasising Hong Kong's severe urban environment.
Skylines are also prominent in Ken Kitano's section of the gallery. Large-printed, long exposure photographs in two series, day light and watching the moon, separately capture daytime and night-time views of the sun and moon crossing the sky. Nature depicted like this is awesome and a numbing reminder of the forces of time and humanity.
These beautiful images lead to Kitano's thoughtful our face photographs that combine 25 individual portrait images of policemen and protesters into two separate photographs. The results are two composite (smiling) protester and (grimacing) police 'people' – seemingly, and surprisingly, they equally appear vulnerable in the eyes of the viewer.


* John Batten, "Then.Now", introductory essay in South Ho's good day good night photobook, 2015 - available for HK$160 at Blindspot Gallery

Links for further information:
South Ho: good day good night @ Blindspot Gallery
Ken Kitano: Now, Here and Beyond @ Blindspot Gallery

A version of this review was published in the South China Morning Post, 29 September 2015.
原文刊於《南華早報》,2015年9月29日。