Reviews & Articles
---
Ha Bik-chuen: From Common to Uncommon
John BATTEN
at 5:04pm on 14th May 2011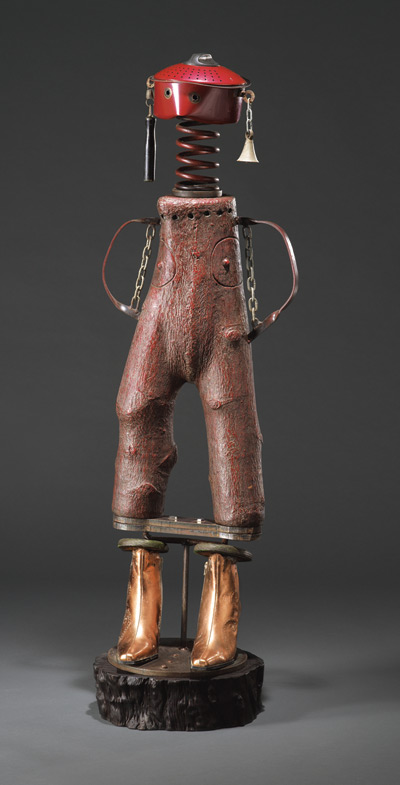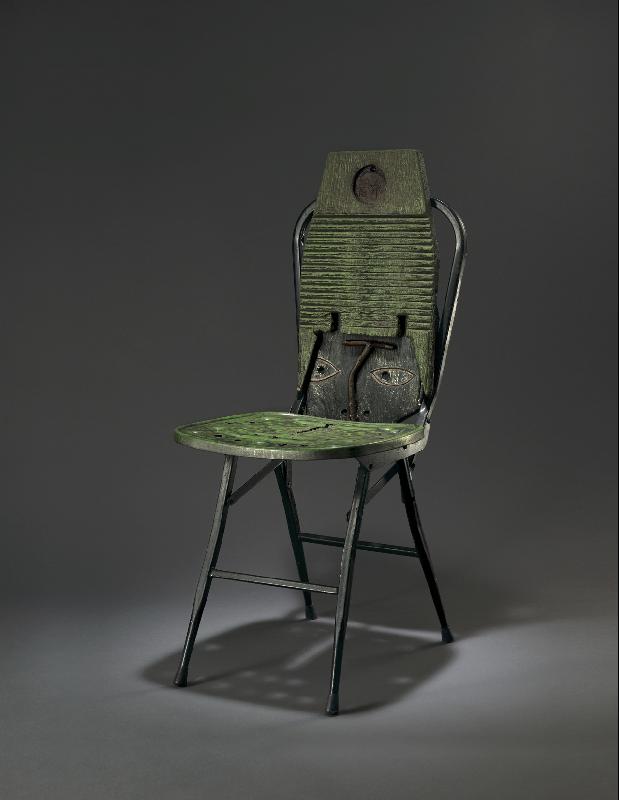 Captions:

1. "Recluse" by Ha Bik-chuen. This is one of Ha's favourite pieces.

2. "The Realm of Thing" by Ha Bik-chuen. 1970s.

3. "Trendy Lady" by Ha Bik-chuen. 2004. Mixed media.

4. "Melodious Rhythm" by Ha Bik-chuen. This artwork is Ha's last sculpture.

5. "The Queen" by Ha Bik-chuen.


(原文以英文發表,評論《非常藝術家-夏碧泉傳奇展》。)

In this posthumous retrospective exhibition at the Hong Kong Museum of Art, Ha Bik-chuen's striving to find his own artistic voice is explored through a selection of sculpture, prints, painting and photography. The surprisingly limited number of items on display and a linear presentation of his work less successfully introduce viewers to Ha Bik-chuen's substantial influences and his place in the Hong Kong art story.

Ha Bik-chuen's education was interrupted by war and his arrival, aged 32 years old, to Hong Kong via Macau from the mainland in 1957, is a story that replicates those of many of his generation who, despite little formal schooling, built their lives through dogged determination. In the early 1960s, Ha joined art and cultural groups to benefit from the encouragement of his peers; and, he also began to assiduously buy art books. This thirst for self-education is seen in a reconstruction of his studio attached to the exhibition and the depiction of his personal library showing a diverse range of artist books and on topics that included Picasso, African art, Miro, Duchamp, Outsider art and Matisse.

Ha Bik-chuen is essentially a naïve artist. He needed artistic expression to articulate himself within a tight humanistic, feel-good range of emotions. But, equally he was limited by – and he acknowledged this – a lack of technical and conceptual aptitude. He skilfully compensated for these shortcomings by consciously adopting in his work a primitivist figurative approach, the use of abstract forms and drew inspiration from an eclectic range of natural patterns that he eagerly photographed to use in his own work.

Similarly, he pulled ideas from fellow artists and his work is, at times, strongly derivative: his paper relief prints, for example, borrow heavily from fellow contemporary artist, Cheung Yee. However, Ha Bik-cheung did not copy – his work always maintains a subtle individuality which is best seen in his later sculpture constructed from a combination of found metal, pots, chairs, wood and leather boots. Ha Bik-chuen's sculpture from this period verges on kitsch, but his light-hearted, naïve approach is unique in Hong Kong art.

Exhibition: From Common to Uncommon – The Legend of Ha Bik-chuen
Date: 15.4. – 17.7.2011
Venue: Hong Kong Museum of Art
Enquiries: 852 2721 0116
Website: http://www.lcsd.gov.hk/ce/Museum/Arts/english/exhibitions/exhibitions01_apr11_01.html


A version of this review appeared in the South China Morning Post, 26 April 2011.