Reviews & Articles
---
Chen Wei "City of Salt" (at Shanghai Biennale 2012)
Johnson Tsong-zung CHANG
at 12:59pm on 6th February 2013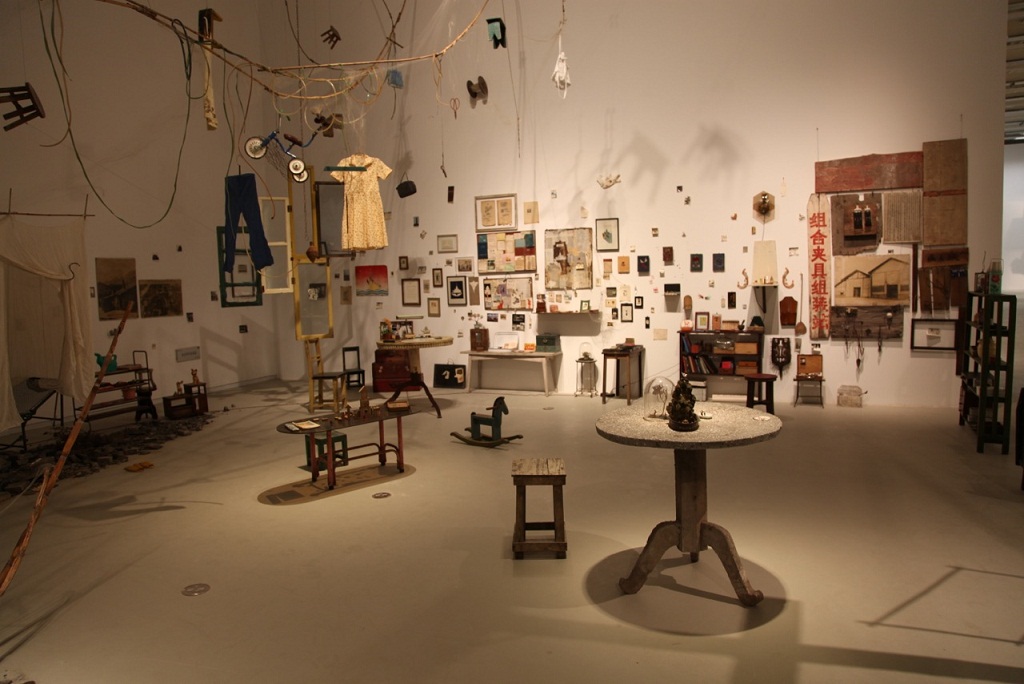 Caption:
Chen Wei, Exhibition Installation View.


(原文以英文發表,題為《陳蔚 "咸之城" (上海雙年展2012)》。)

An artist of the 1980s generation, Chen Wei will be the last generation to witness the final demolition of Chinese traditional life and material culture under the People's Republic's modernisation programme. After 60 years' ruthless effort in making China modern, there will be nothing left to destroy, or "re-develop", for future generations. Chen Wei's work is a touching swan song that resembles others sung by most modern nation-states, but it would not be easy for non-Chinese people to appreciate how resolutely China bids farewell to its civilisation. Chen Wei is not content to preserve the memory of a life that was anchored to history, but wants to bring it forward to a new experience that vindicates the destruction of her town and its cultural heritage. In bringing together her family to build the "City of Salt", she has turned the remnants of her old family home into a new abode, an abode of magical permanence that elevates all the elements of traditional everyday life into an experience of wonder. A toy scale classical garden grows out of found junk; a history of family hearth life told around needlework, reading, story-telling, eating and drinking materializes as a stage set; a house symbolically represented by sparse architectural elements, but pointing to visible transcendent forebears, becomes the altarpiece of this shrine to her old home. All these come together to form a world as complete as an epic. There is also an unwitting pun in the title: the 'simplified version' of written Chinese of the word salt in traditional 'standard version' is in fact another word, meaning "harmony"; in the resurrection of her family life Chen finally finds harmony. "City of Salt" (2012) is Chen Wei's best, and most ambitious, work to date.
A version of this was originally published in TAKE (India).