Reviews & Articles
---
Building Simplicity
John BATTEN
at 4:33pm on 14th May 2011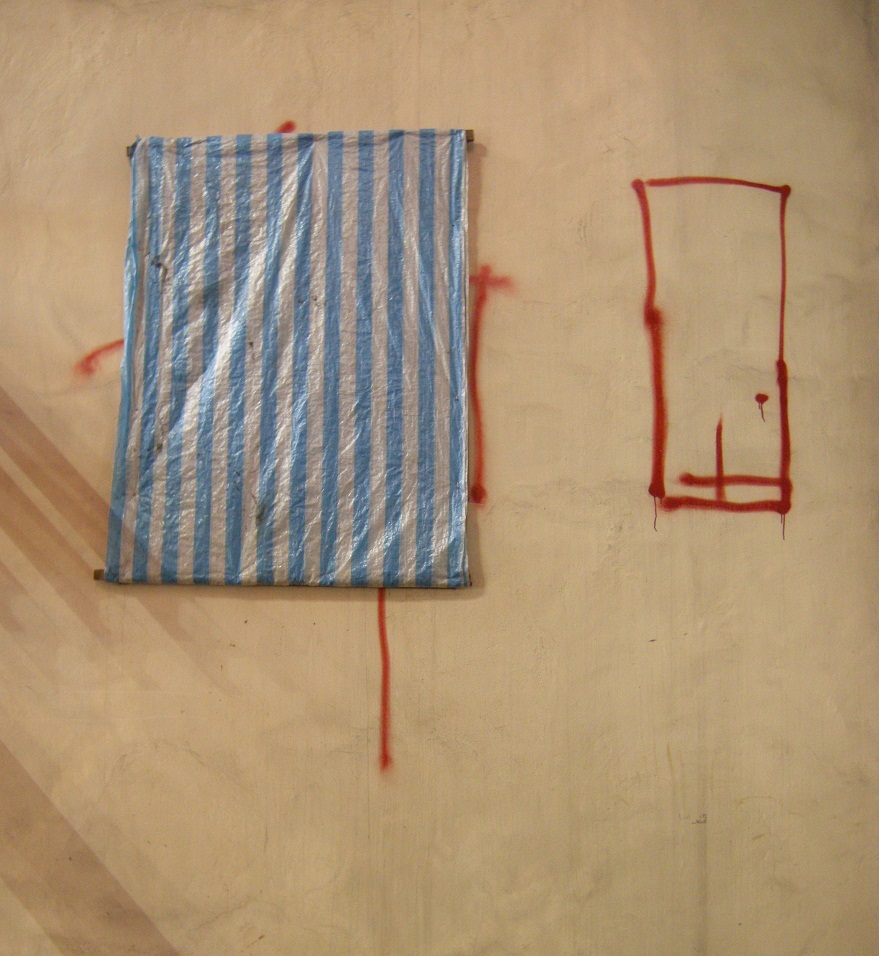 Captions:
1. Magdalen Wong "Watermelon". Courtesy of the artist.

2. Philippe Ramette "Irrational Laziness". Courtesy of Alliance Française de Hong Kong and galerie xippas, Paris.

3. Image of wall on old Wing On Bank Building. Photo by John Batten.

4. Philippe Ramette, "Irrational Laziness" in situ on Avenue of Stars, Tsim Sha Tsui, Hong Kong - May 2011. Photo by John Batten

5. Philippe Ramette, "Balcony 2 (Hong Kong)" in situ on Avenue of Stars, Tsim Sha Tsui, Hong Kong - May 2011. Photo by John Batten.


(原文以英文發表,評論簡約結構之美。)

I was unconsciously inspired by the simplicity of form, or more precisely, purity of form by a building I often passed as a child in Melbourne, Australia. Built a year before I was born, ICI House was Australia's first fully glass-clad high-rise and drew its inspiration from Internationalist architectural styles. Sharing the same construction date as Ludwig Mies van der Rohe and Philip Johnson's influential Seagram Building in New York, such architecture was a forerunner of other cultural influences, including minimalism – and of Pop, with its suggestion that everything could be art. These influences continue.

Drawing from this continuum of ideas, Magdalen Wong's recent 'Shift' exhibition at the Goethe Institut comprised a conceptual series of sculptural everyday objects, photography and short videos. By making very simple changes to an object or placed in an unexpected situation they become almost unrecognizable, to be viewed as a new form.

Her large printed photographs of peeled watermelons were not what they seem: rather than cutting deeply to expose its watery pink core, the audience was shown photographs of a carefully peeled watermelon whose white subcutaneous veined tissue enclosed the fruit: the impression however is something resembling a section of a skinned animal.

Similarly, using Tsim Sha Tsui's Avenue of Stars and the ethereal backdrop of Victoria Harbour as an exhibition venue (ends 28 May 2011), French artist Philippe Ramette uses prosthetic and other safety supports to place himself in his "points of view" and "irrational experience" staged set pieces inspired by surrealism and the humour of vaudevillian theatre. By very subtly changing the expected viewpoint, and using gravity or a sideways or upside-down photographic angle he creates a new, realistic, physical view whose moment is precisely caught and photographed.

The creative simplicity of ideas in these exhibitions is replicated all around us. Recently, walking along des Vouex Road and past the scaffold-clad former Wing On Bank Building awaiting refurbishment, I noticed its side wall with a few red spray-painted daubs and a piece of casually hanging blue-white striped vinyl. The combination echoed an assemblage and the twilight shadows made the scene quietly peaceful. Pure simplicity.

A version of this essay will be printed in "Perspective" architectural magazine, June, 2011.