藝評
---
Freedom to Think/Do
約翰百德 (John BATTEN)
at 0:00am on 11th April 2011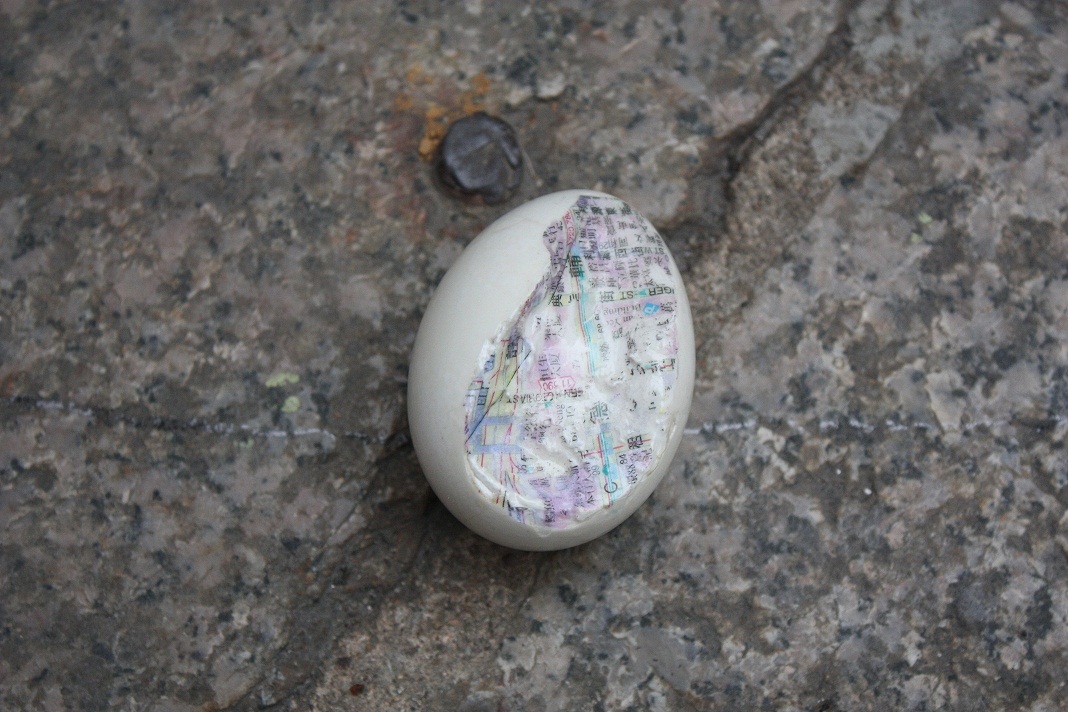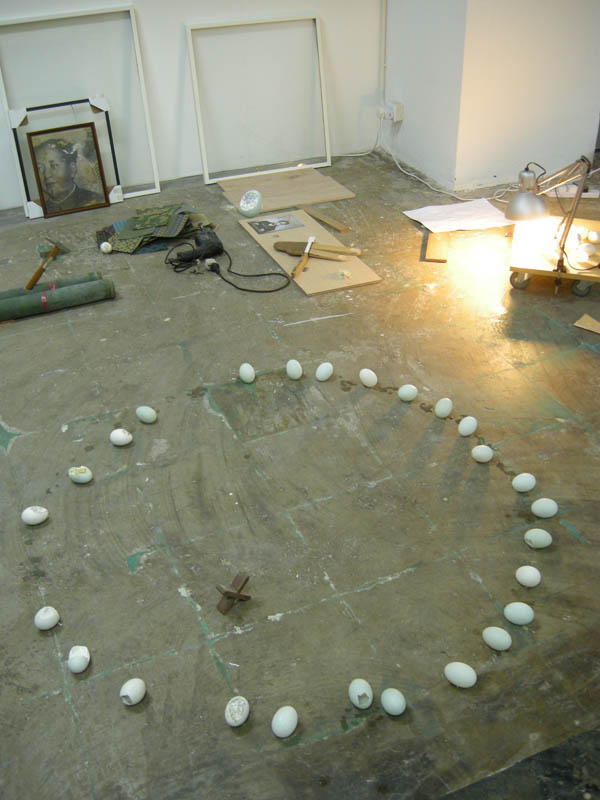 Captions:

1., 2. & 3. Alwin Reamillo doing a "balut" seller performance during ArtWalk 2011.

4. & 5. Banners at rally outside China Liaison Office in Hong Kong calling for Ai Weiwei's release from detention.

(原文以英文發表,論述近日值得關注的藝術事件,以及香港相對開放的藝術環境。)

Almost to the day that Zhang Xiaogang's Forever Lasting Love sold at Sotheby's Hong Kong in early April for a record Chinese contemporary art price of HK$79 million the respected and outspoken artist Ai Weiwei was detained in Beijing with a curt announcement from mainland authorities that he had been charged for committing "economic crimes".

The irony of these two 'monetary'-related events is immense as it is only a short time ago that prominent Swiss art collector Uli Sigg first began directly buying the work of young Chinese contemporary artists in 1985 when he was the Swiss Ambassador in Beijing and there was no art market in China.

It was specifically due to a brief thawing of official mainland censorship in the early to mid-1980s that an influx of newly translated overseas publications exposed the likes of Zhang Xiaogang to Western contemporary art for the first time. Inspired, artists began painting along socially informed lines with a fresh expressionist eye.

Chinese art has come a long way with Hong Kong's seasonal auctions, yearly art fair and gallery exhibitions playing a prominent role in the development of the contemporary Chinese art market. In addition, Hong Kong's low taxation and free port status makes it an attractive place for buyers and sellers to minimize import, export and sales duties imposed in other countries, including the mainland. Larry Gagosian, the world's biggest art dealer, recently emphasized this point by opening a Hong Kong gallery and launching it with a high-profile Damien Hirst exhibition; an emphatic statement of intent to book sales through Asia.

This openness is also seen in the variety of artists, teachers, curators and speakers that Hong Kong regularly hosts. The widely exhibited Philippine artist Alwin Reamillo flew in as ArtWalk's artist-in-residence and over his 4-week March residency gave a culturally diverse and politically charged series of artist street performances during ArtWalk and in Statue Square, delivered a lecture to Hong Kong fine arts students and held an open studio to show work undertaken.

The ease of organizing, saying and performing all this without interference from officialdom proves – once again - the strength of Hong Kong's greatest asset: the rule of law.

A version of this review will be published in the "Perspective", May 2011.